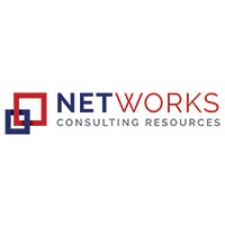 New Software Agent Revolutionizes Level 1 Ticket Resolution Process
CHICAGO, August 28, 2020 (Newswire.com) - Net Works Consulting Resources (https://www.networkscr.com/) – a Chicago-based leading managed IT, security and cloud services provider – celebrates the launch of their new software as a service (SaaS) agent, JACK. This state-of-the-art software agent can significantly reduce the number of Level 1 support tickets facing a business or IT department.
As the most common customer support ticket, Level 1 issues can flood an IT department and take considerable time to resolve each one. Fortunately, with Net Works' JACK, companies can now trust a game-changing SaaS agent that can automatically fix over 100 issues on all computer systems thanks to innovative programmed intelligence. JACK constantly monitors any error messages within systems and resolves them at the speed of light and without interruption.
How effective is JACK? Years of data show that the SaaS agent can reduce Level 1 help desk tickets by 30 percent in only six weeks. With JACK's automated process addressing lower-level support issues, IT departments can free up the time traditionally spent on these tasks, allowing them to focus on more important objectives and strategic goals. As a result, businesses save time and money thanks to JACK. 
Several of Net Works Consulting Resources' clients are already seeing the payoff that JACK is providing their business. "Managing technology in our office is much easier with JACK handling the day-to-day issues. I think I might have a crush on him!" says Helen of Laser Technologies, Inc.  
Scot of Geneva Cleaners explains that "having JACK installed on our servers and workstations has saved us hours of tech support cost and downtime!" Scot continues, "JACK is fixing things before they cause any slowness or freeze-ups!"
With Net Works Consulting Resources and JACK on their side, businesses can enjoy proactive monitoring and automatic fixes of hardware and software issues. They can stop working on Level 1 tickets and get their time back.  
Full details about the new SaaS agent can be found at https://www.networkscr.com/services-solutions/i-need-jack/. ​
About Net Works Consulting Resources  
Since 1997, the greater Chicago area businesses have trusted their tech needs to Net Works Consulting Resources. Net Works' core values are built on a foundation of fairness and honesty with an underlying principle of "keep it simple" and a willingness to forego short-term gains for long-term business relationships. 
Net Works Consulting Resources provides state-of-the-art IT support and products that allow clients to get ahead of their competition and achieve greater success. Net Works offers managed IT, cybersecurity, hosted solutions, cloud and IT consulting and staffing services. For more information, visit https://www.networkscr.com/ or call 866-598-7516. 
Source: Net Works Consulting Resources
Share: